Best Free WordPress Themes 2018
A half year has passed and we are finally ready to introduce you to the best collection of free WordPress themes for year 2018. This list is constantly updated, so be sure to subscribe!
Ready? Here it is:
Nectaria Free WordPress Theme
Nectaria is a free WordPress theme designed and developed by WowThemes.net. Perfect for blogging, with a feminine touch, masonry layout, clean and modern design, this theme is everything you want!
Redxun Lite Free WordPress Theme
Free WordPress themes for bloggers, great at keeping readers engaged! Following WordPress Coding standards, packed with smart navigation meant to reduce your website's bounce rate, multiple layouts & custom colors and many other options, all built in WordPress Customizer, Redxun WordPress Theme is the best choice for monetizing your blog. The Pro version is a complete solution for this matter, offering smart AD Blocks areas, custom headers, full width video headers and so many more! Just watch it in action and try it, you'll enjoy it for sure!
Elara Free WordPress Theme
Elara is a great minimal free blogging WordPress theme. It has an awesome typography that emphasize images even more. Easy settings and flexible options!
Meridian One Free WordPress Theme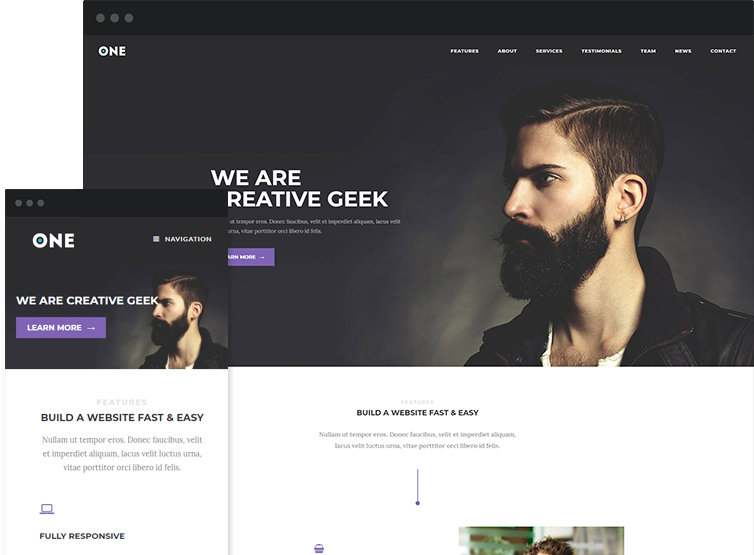 Meridian one is a cool one-page free WordPress theme very easy to set up. You can customize eeach section of your website using the real-time built in WordPress Customizer, so great news, no coding at all! Just type and see your website live!
Beautify Free WordPress Theme
Great free WordPress theme for business purposes! Beautify also uses the native WordPress Customizer. and according to its author it comes packed with lots of options to customize.
Architectonic Free WordPress Theme
Are you an architect looking to re-design your website? Architectonic is the best choice for you! With its pleasant design and modern look & feel, this free WordPress theme suits a vast range of websites, from personal to business but is particularly built for architectural companies, interior design businesses and engineering firms that need a presentational website.
Nexas Free WordPress Theme
Another free WordPress theme for business purposes, Nexas. It comes with a cool slider and custom widgets to populate home page areas. This theme is mainly useful for companies, business and personal portfolio websites.
It has numerous options to personalize your site without too much complexity. Give a try to Nexas!
Crimson Rose Free WordPress Theme
Looking for a girly free WordPress theme? Crimson Rose is one of them! It is very easy to use, flexible, create grid based content using page templates.
Ellie Free WordPress Theme
A gorgeous free WordPress theme, Ellie. A minimal WooCommerce WordPress theme with minimal yet very nice contrasting design, Ellie is most suitable for personal blogs. Ellie theme comes with WooCommerce support as well, so you can always add an online store to your blog.
Keyword Free WordPress Theme
A super free WordPress theme for bloggers, especially for marketing blogs, Keyword is also compatible with WooCommerce. It can be customized via the built in WordPress Customizer.
That's it for now, we will update the list soon with new suggestions. Got a theme you'd like to share with us? Please, leave a comment or submit a guest article here.
Summary
Reviewer
Review Date
Reviewed Item
Best Free WordPress Themes 2018
Author Rating